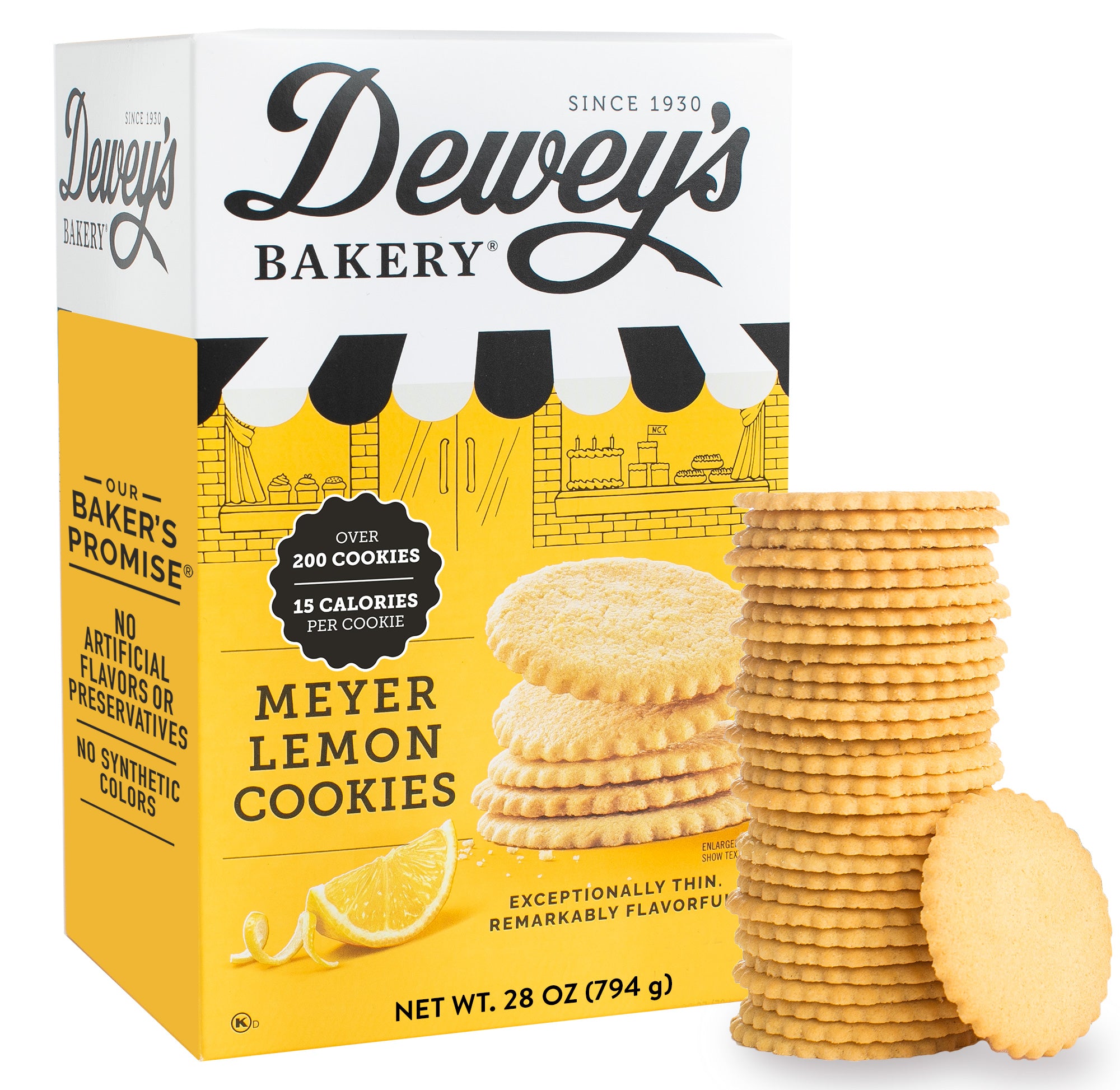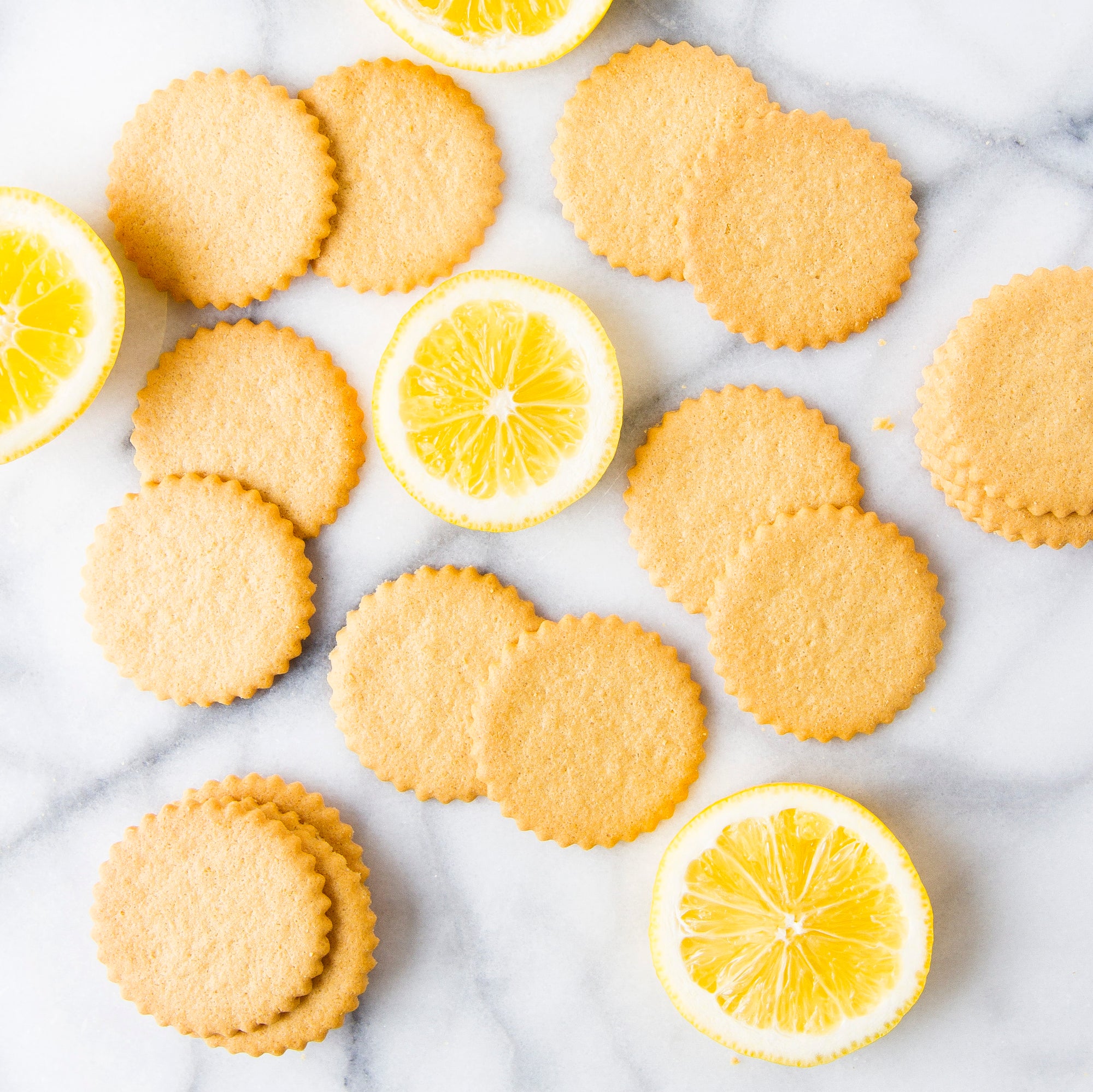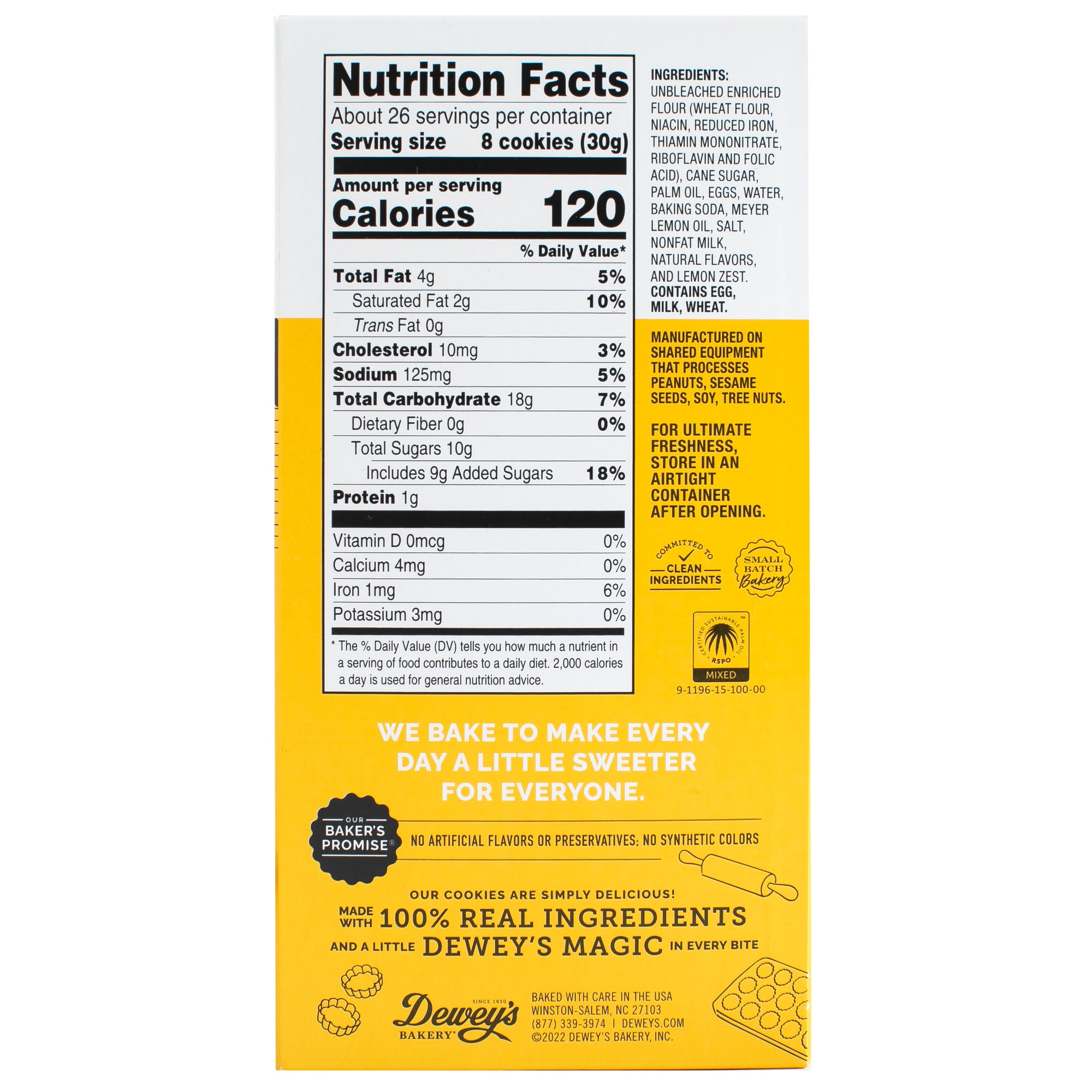 Meyer Lemon Cookies, 28-oz Club Pack
With bright and zesty flavor, these cookies bring joy and sunshine with every bite. For generations, we've baked them in our Winston-Salem, NC bakery with a splash of cold-pressed Meyer Lemon oil, a sprinkle of lemon zest and a dash of pure cane sugar to strike a perfect balance of sweet and tart. 
28-ounce box contains about 200 cookies!