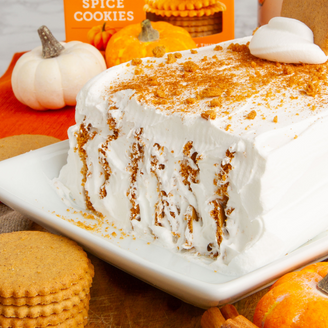 Pumpkin Spice Icebox Cake
This no-bake delight is not only incredibly easy to make but also captures the warm and comforting essence of autumn. Let's dive into the steps to create this heavenly treat...
read more >
Pumpkin Spice Truffles
Amp up the fall flavor by using our Pumpkin Spice cookies in this delicious recipe, perfect for parties and snacking.    Pumpkin Spice Truffles Ingredients: 2 oz cream cheese, softened 1 tbsp...
read more >