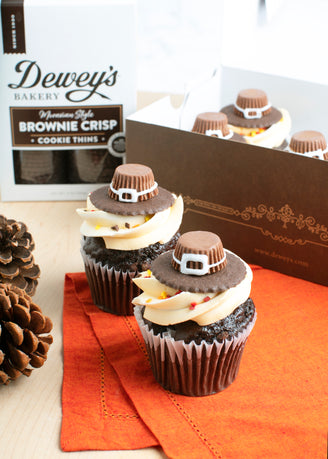 Pilgrim Hat Cupcakes
The perfect quick and cute themed dessert to bring to Thanksgiving this year! Use our Brownie Crisp Moravian Cookie Thins to whip up these adorable and tasty Pilgrim Hat Cupcakes. No time...
read more >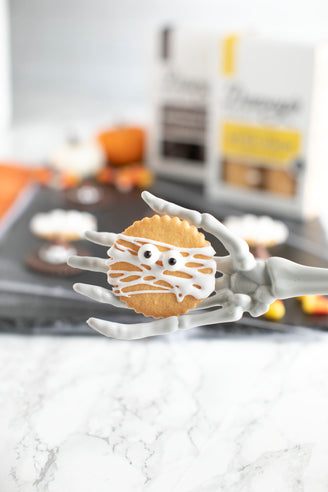 Spooky (but sweet) Halloween Treats
Treat your family this Halloween to these spooky (but sweet) decorated Moravian Cookie Thins. Simply use your favorite icing and toppings to create fun monsters and witches. The possibilities are...
read more >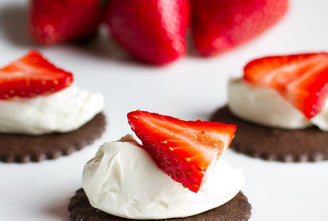 SWEET MORAVIAN COOKIE RECIPE IDEAS
Moravian Cookies are perfect for creating easy, no-bake summer snacks and desserts with just a few simple ingredients.  Top our Brownie Crisp Moravian Cookies with Mascarpone cheese and a fresh strawberry slice! The spicy...
read more >