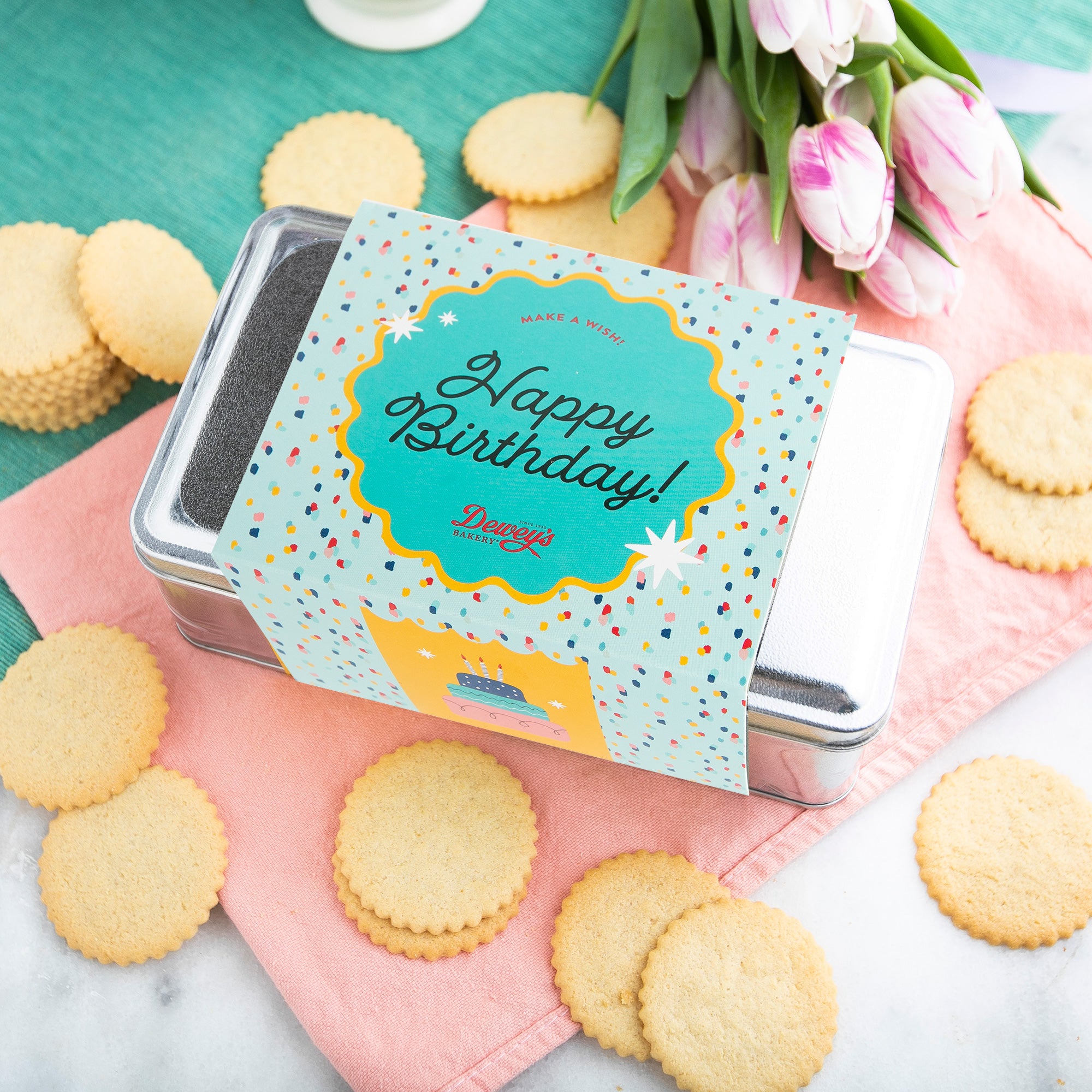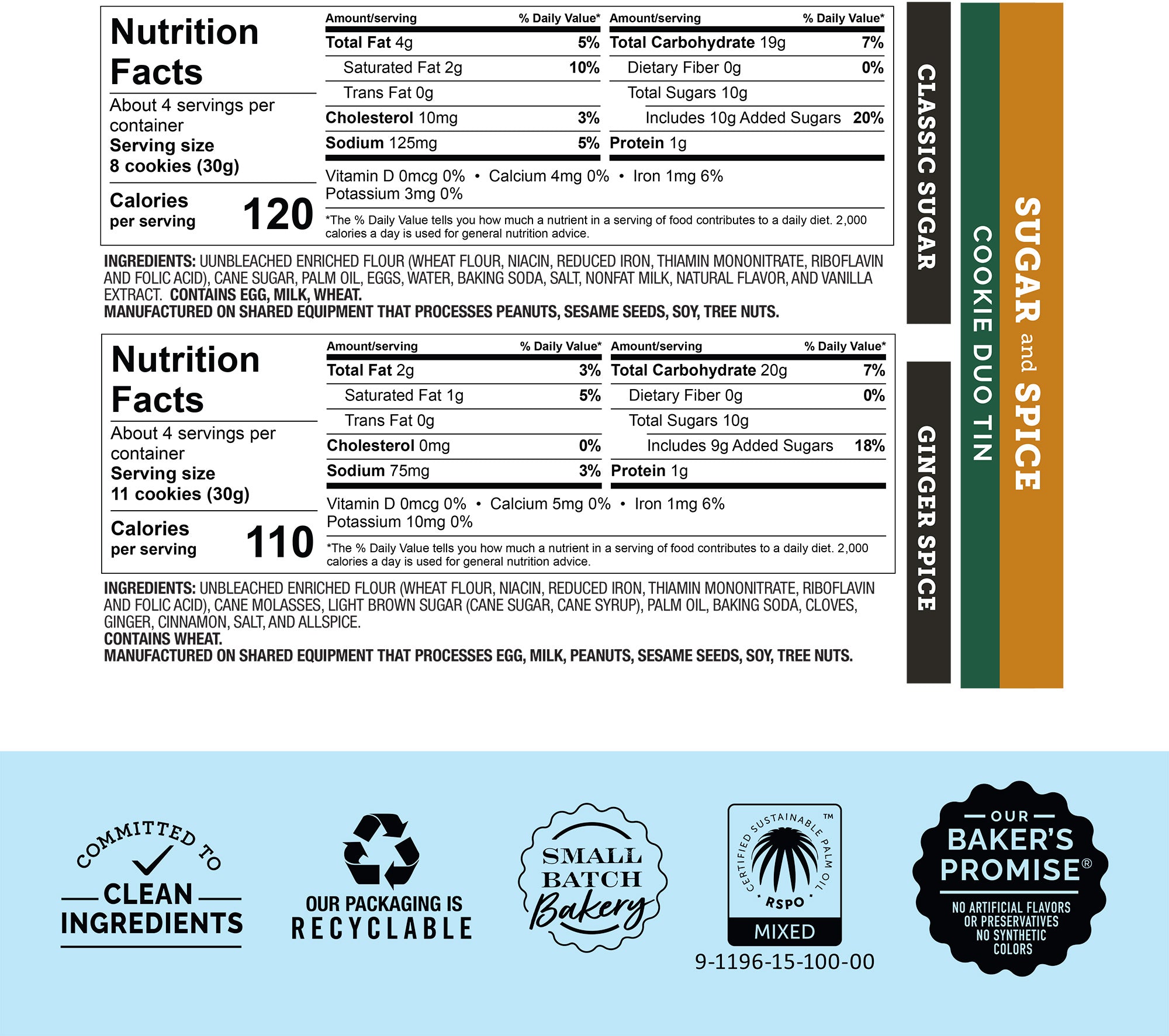 "Happy Birthday" Sugar & Ginger Spice Moravian Cookie Gift Tin
Say "Happy Birthday" with this gift tin filled with the classic flavors we've been baking for generations. Ginger Spice cookies are baked with the finest spices from around the world, including cinnamon, allspice, ginger and cloves. Classic Sugar cookies are made with full-flavor vanilla and pure cane sugar. 
8.5 ounce tin containing about 76 cookies.