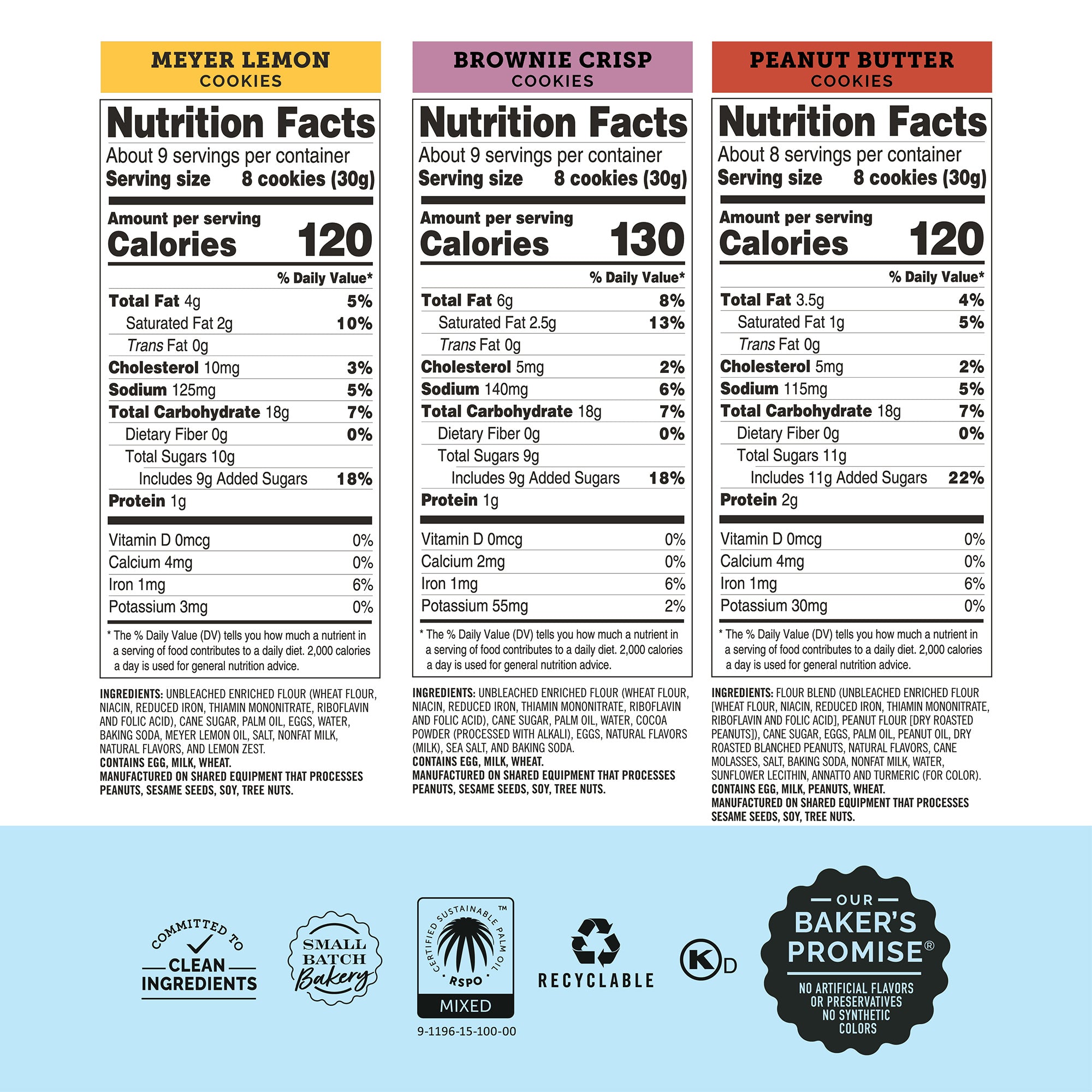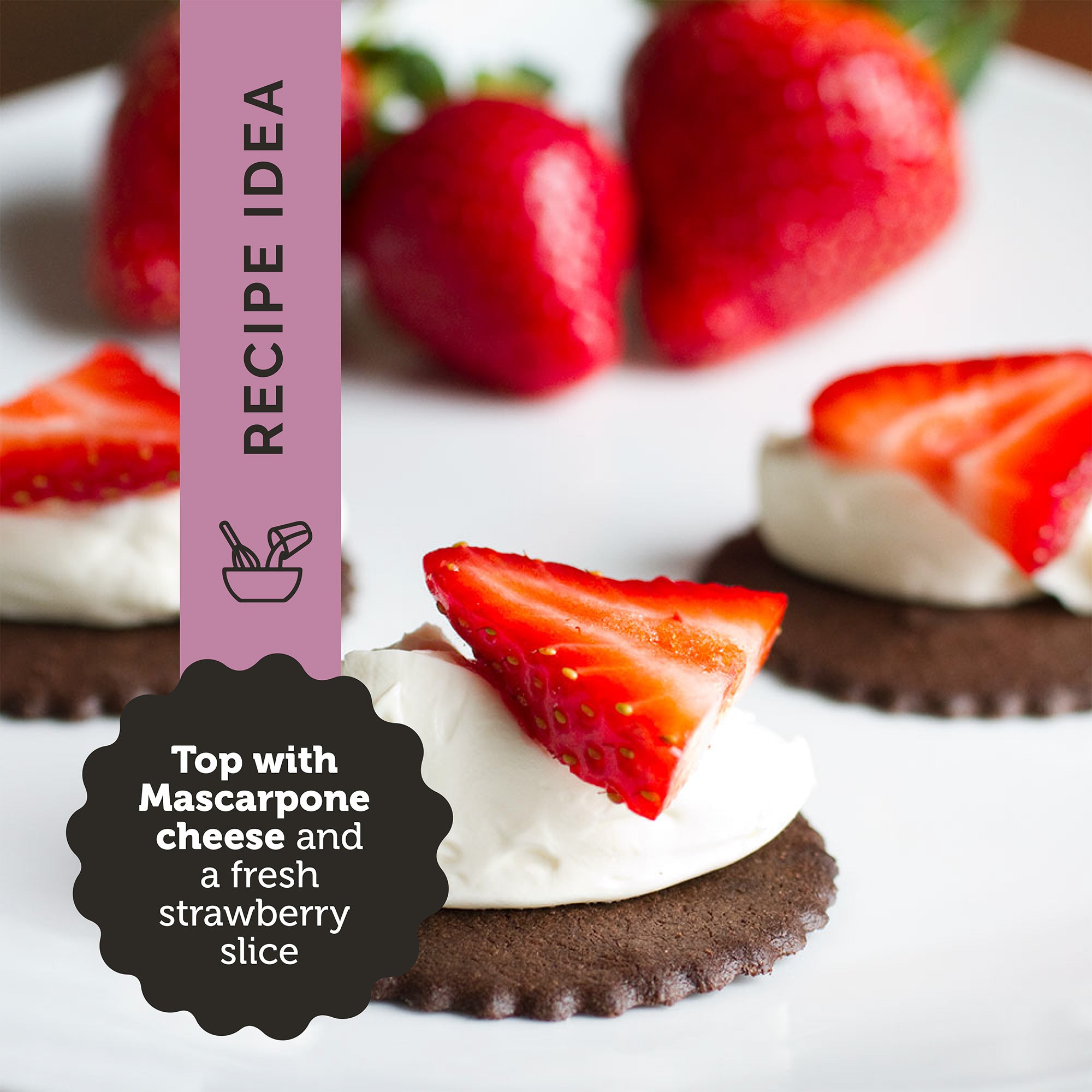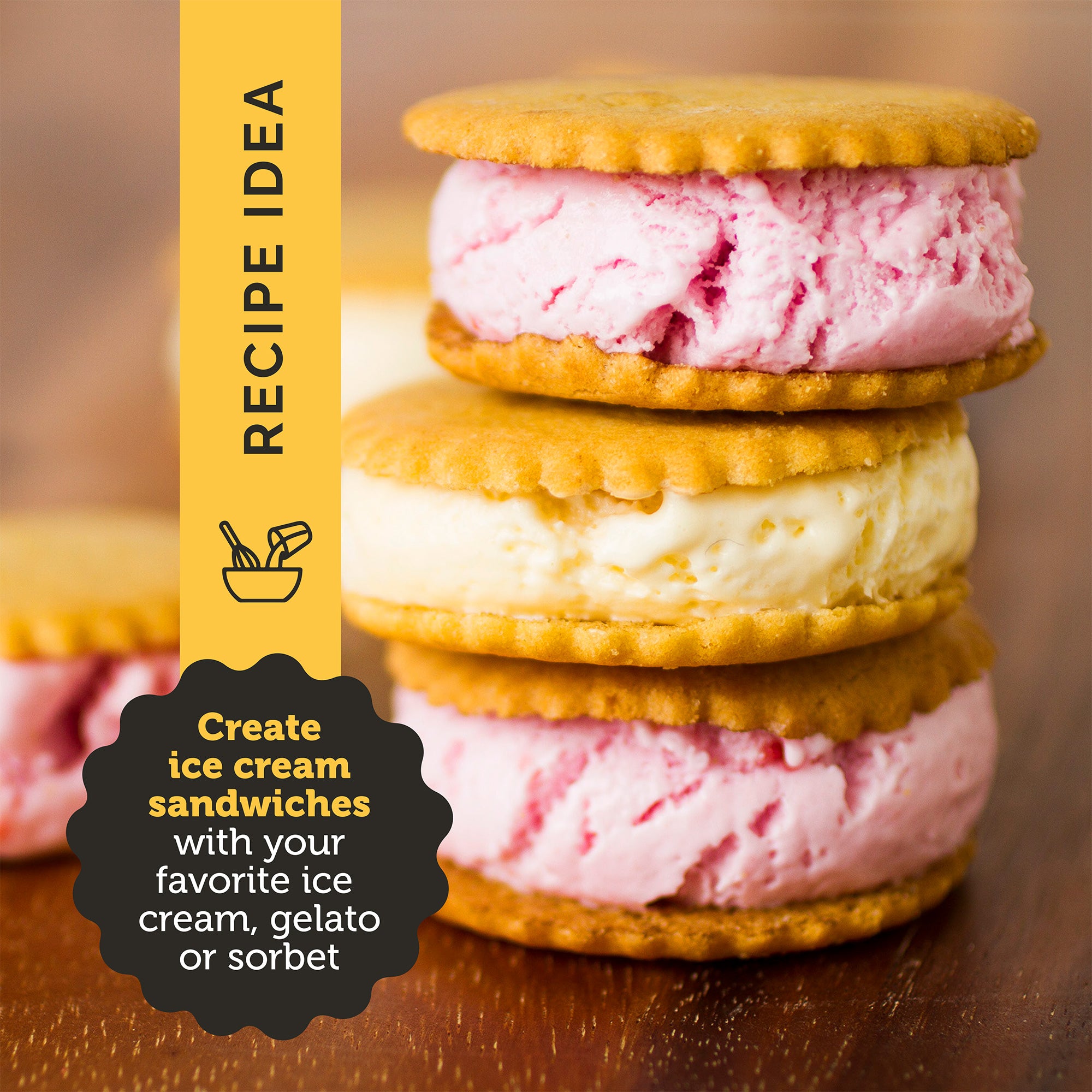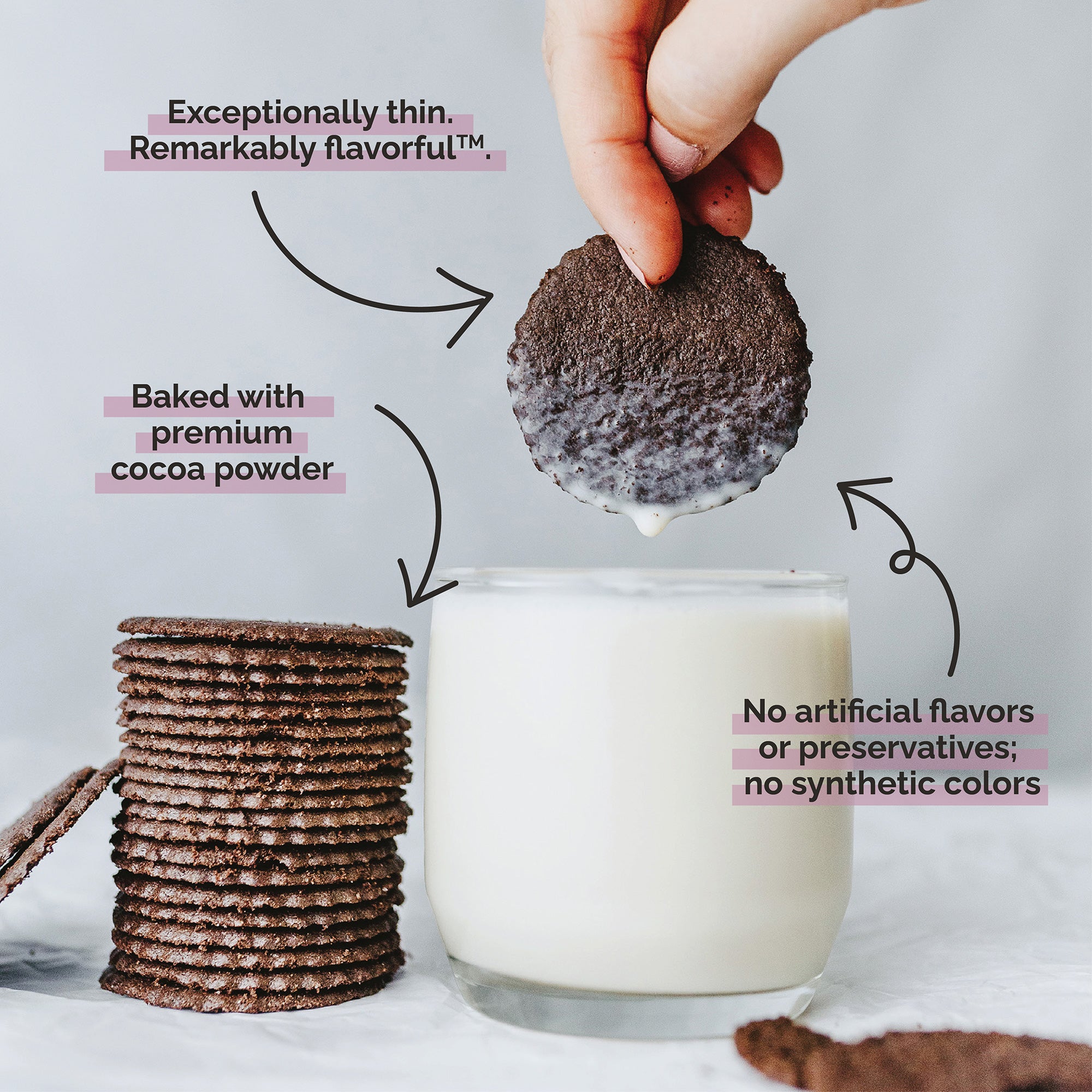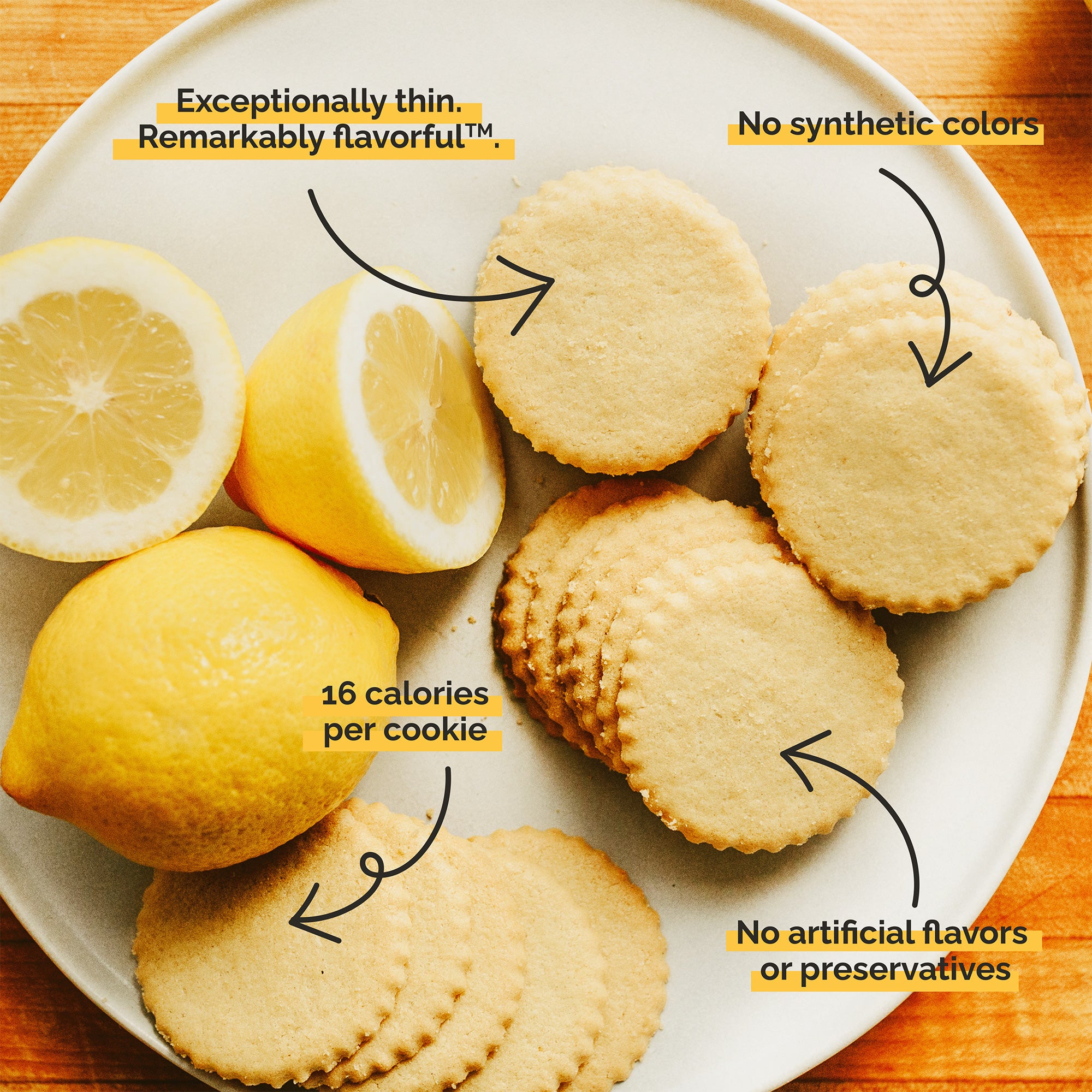 Meyer Lemon, Brownie Crisp and Peanut Butter 3-Pack
Thin Cookie. Big flavor. Try our bestselling flavors with this convenient sampler pack! You get over 200 cookies (about 68 cookies in each 9-ounce cookie box).  Includes:
Meyer Lemon Cookies, baked with cold-pressed Meyer Lemon oil and lemon zest

Brownie Crisp Cookies, baked with premium cocoa powder

Peanut Butter Cookies, baked with roasted peanuts and a sprinkle of sea salt

Our Baker's Promise: no artificial flavors, no preservatives and no synthetic colors

Made in our hometown bakery in Winston-Salem, NC since 1930 - click here to learn more about the history of our Moravian Cookie Thins

More cookies, more JOY! Enjoy 8 cookies for only 130 calories or less.